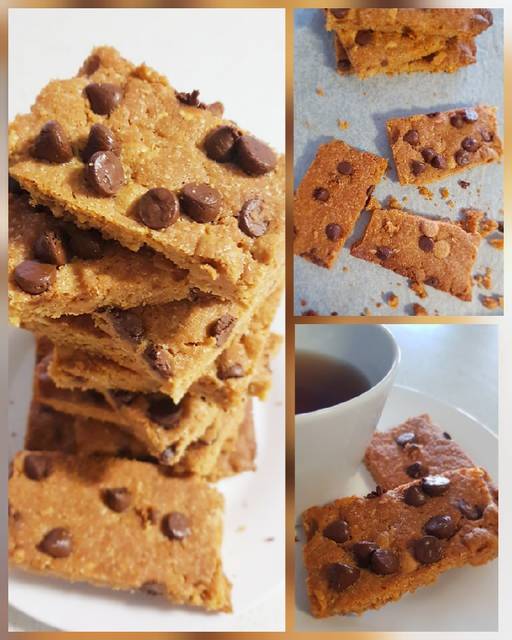 500 g Peanut Butter - microwave 30 sec
1/3 C plain flour (optional)
1/3 C peanut butter chips / bits
1/3 C dark chocolate chips / bits
1/3 C peanut butter chips / bits
1/3 C dark chocolate chips / bits
1- Preheat oven to 160°C. Line a baking tray with baking paper.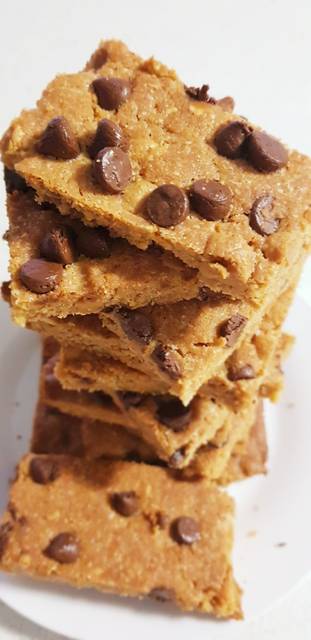 2- Microwave peanut butter for 30sec.
3- In a big bowl, using spatula, mix peanut butter, sugars & eggs until well combined. Then add in flour & mix well. Next, Stir through the chocolate bits.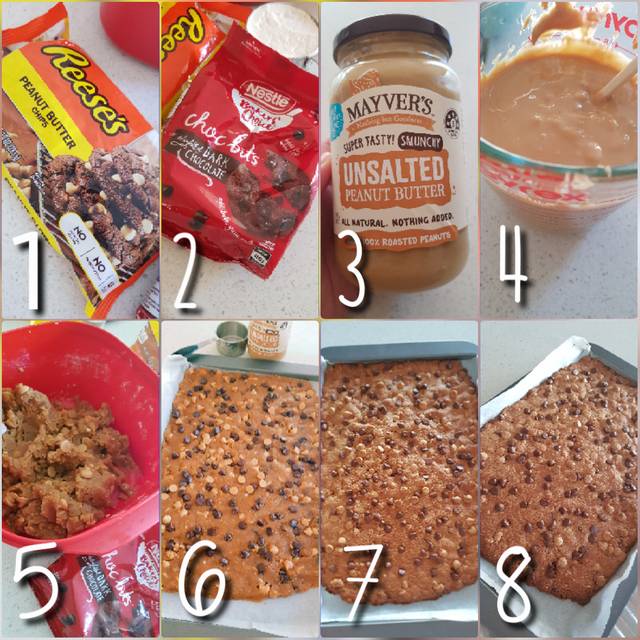 4- Shape dough into a big ball, then flatten onto a prepared tray (3cm thick). Thinner dough bake faster but avoid flatten dough too thin as it will break easily.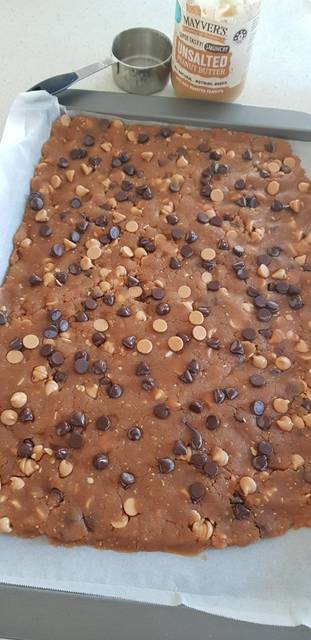 5- Lastly, spread topping of chocolate bits and Press these bits lightly on top of this giant cookie bar. Bake for 20-25mins or until done. Cookie is soft when hot. So Allow cookie to cool slightly & firm up before cutting. Cut while its lightly warm. Cut into big CHUNKS & serve these pieces with your favourite icecream on top. Allow cookie to cool completely before storing.