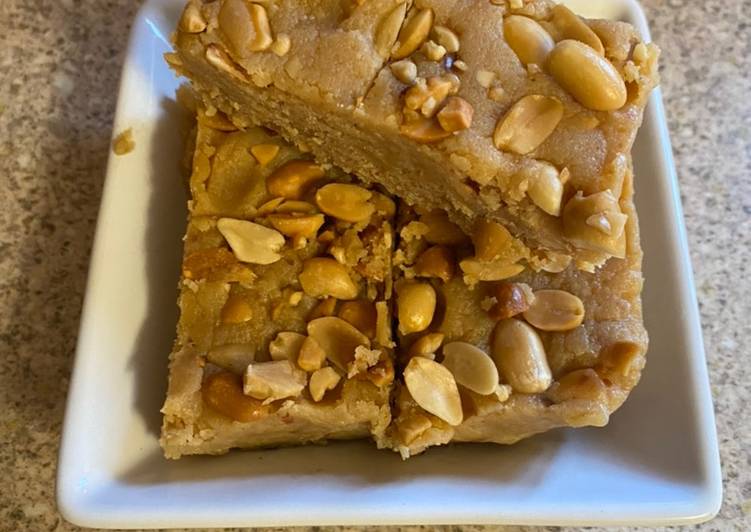 Ingredients
1 jar crunchy peanut butter
2 cups vegetarian marshmallows
1/2 teaspoon vanilla extra
1- In a pan melt butter and peanut butter over medium heat until smooth, add in condensed milk, vanilla extract and marshmallows. Keep stirring until smooth and incorporated.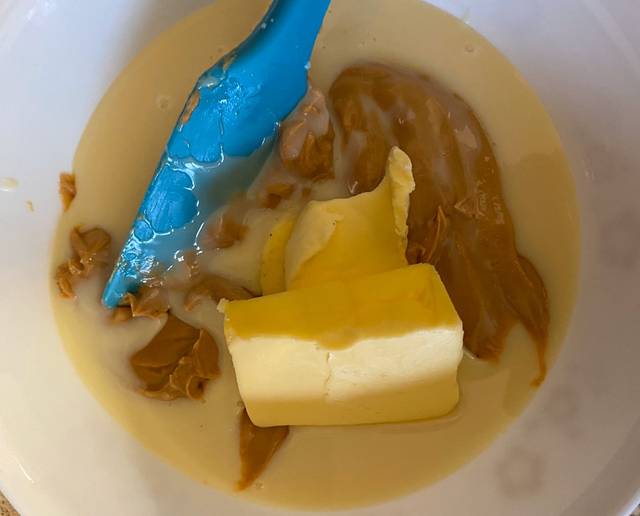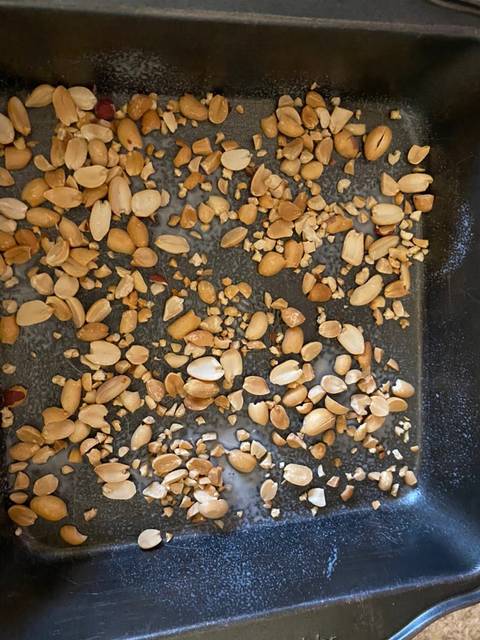 2- Line a baking tray with grease proof paper or grease a baking dish with butter then spread half of peanuts across the baking dish.
Pour the mixture over peanuts, then sprinkle remaining peanuts on top.
Let it set at room temperature before cutting in bars.