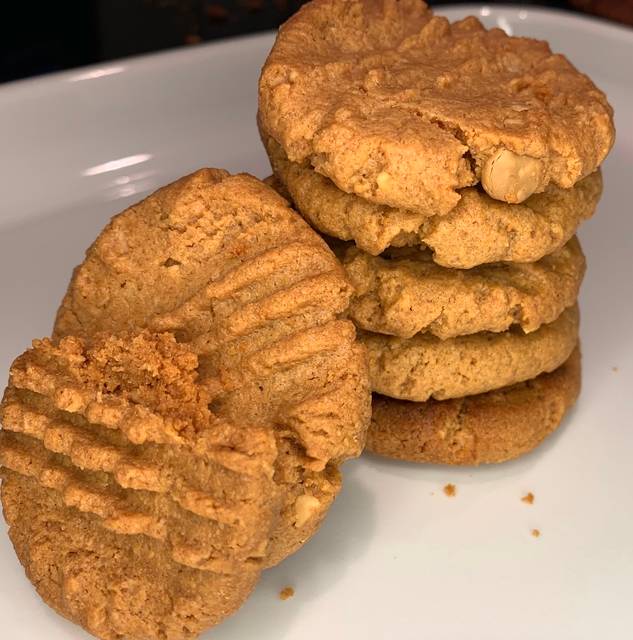 1 cup crunchy peanut butter
1/8 cup white chocolate chip
1- Add all ingredients in a bowl and mix together very well. Using a spoon scoop the dough into bite size and using your hands roll dough into a ball.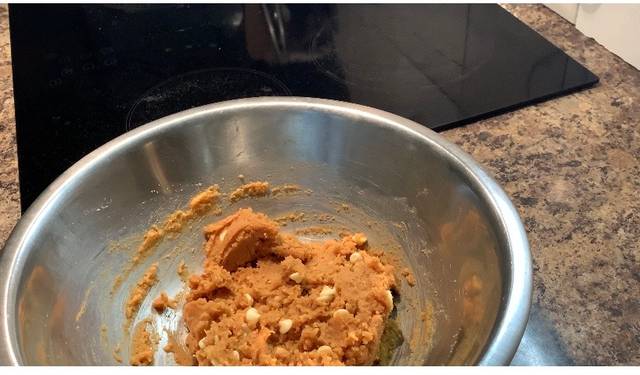 2- Place the rolled dough on a baking tray then press down with a fork. Bake for 10mins in a 180 degrees Celsius.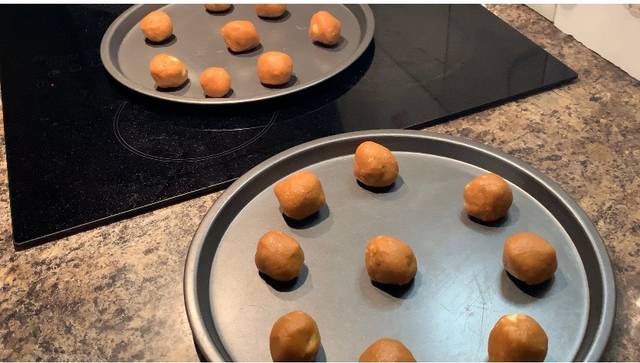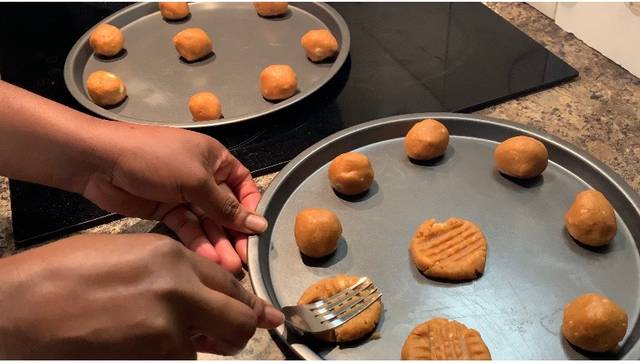 3- Wait for biscuits to cool for about 1-2 before removing them from the baking tray.